If Only All Gymnastic Routines Were This Awesome!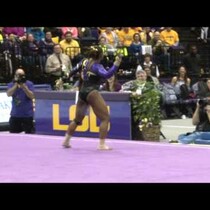 Posted April 9th, 2014 @ 3:24pm
Remember her name: Lloimincia Hall. I have a feeling we're going to be seeing her on a world wide stage.
My favorite part is right after her second tumbling pass (about :53). The girl has moves!