Incredible Cover of "Let It Go"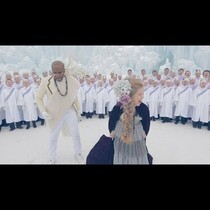 Posted February 19th, 2014 @ 10:54am

You love the movie "Frozen." You love Idina Menzel's "Let It Go." Now see this neat cover by Alex Boye with the One Voice Children's Choir featuring Lexi Walker. Lexi, by the way, is only 11! You'd never know by her incredible voice!