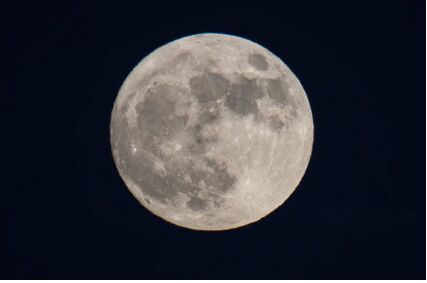 Get ready for our next full moon Sunday night. We should be able to see The Pink Moon in all it's glory at 7:58pm.
April's full moon is known as the Pink Moon, according to the Old Farmer's Almanac. The name comes from pink flowers that bloom in the early spring (in both the United States and Canada), known as ground phlox. This month's full moon has also been called the full Sprouting Grass Moon, the Egg Moon and the Fish Moon.
Unfortunately the moon will not be pink.
Are you into astrology? The full moon in Scorpio is expected to be a reprieve from some of the strange, unpleasant energy you may have felt from both Mercury and Saturn experiencing retrograde one after the other. "The April 29 full moon now brings the stability and security to crystallize recent changes and make them permanent improvements," Astrology King explains. "This is a good full moon for making new partnerships binding, formal and legal. It is a good full moon for tradition, ritual and ceremony."
(Space.com, Bustle.com) Photo: Getty